Our Department regularly organizes open scientific meetings to discuss current issues of forensic science and law. Seminars take place at most once a month (on selected Mondays, usually at 18:00 or 18:30). During the meetings, current issues of criminalistic and judicial theory and practice are discussed with invited guests. Seminars are implemented either on-site or remotely (we avoid the hybrid format). In recent years, the Polish Criminalistics Society has been a frequent co-organizer of the meetings. We invite all PhD students of the Department (regardless of the mode of preparation of the dissertation) as well as collaborators and other persons interested in the topics of contemporary criminalistics issues to participate in the meetings.
Detailed information about the meetings is sent by mail on an ongoing basis. To participate in the seminar, you need to fill out the registration form (the button below links to the google form), which will enable us to include you in our newsletter.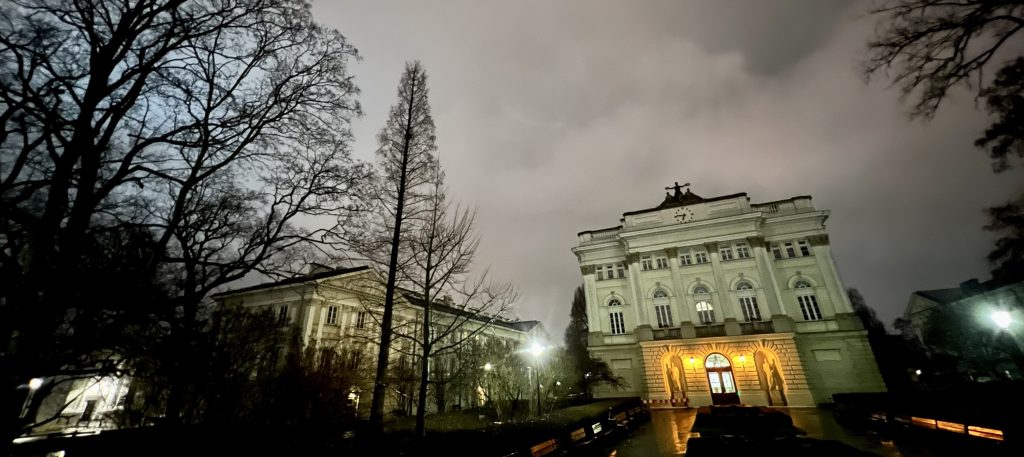 Recent topics:
February 2023 – dr Paweł Opitek, wykład pt.: Czynności operacyjno-rozpoznawcze: czy potrzebna jest kompleksowa ustawa? 

January 2023 – Urszula Cur, wykład pt.: Profilowanie psychologiczne nieznanych sprawców – czy Z. Marchwicki był "Wampirem z Zagłębia"?

November 2022 – prok. Rafał Kurek, wykład pt.: Korzystanie z opinii biegłych w praktyce prokuratorskiej.